" We understand that your wedding is a truly special and once-in-a-lifetime event, that is why our team of professionals is dedicated towards creating a successful and memorable event!
Let us plan your perfect Phuket Indian Wedding Celebration "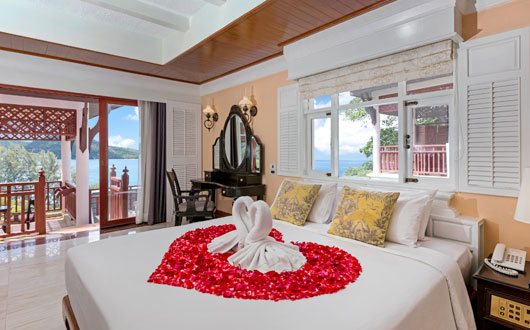 Thavorn Beach Village Resort & Spa is a luxury private beach resort. The private Nakalay beach is one of the few remaining unspoiled private beaches in Phuket.
The resort boasts 185 luxury rooms and suites. Delivering a unique and luxury beach holiday experience, guests will never feel bored at Thavorn Beach Village Resort & Spa with a private beach, one of the largest lagoon pools in South East Asia, award-winning luxury wellness spa, and a range of wellness activities.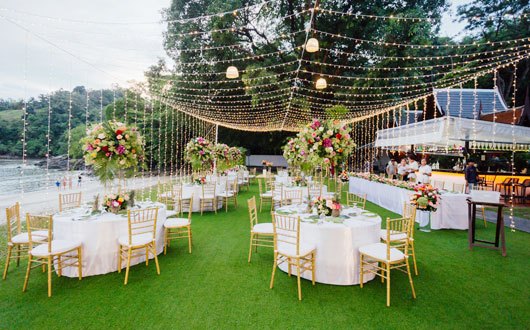 Professional Banquet Team
Our team of professionals are dedicated towards creating a successful and stress-free Indian wedding of your dreams. We have an on-site wedding specialist, expert banquet team, and professional Indian and International catering. Our wedding specialist will guide you and your guests through the entire process!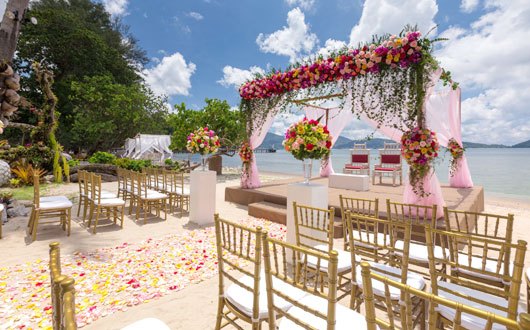 Picturesque Venues
Our resort boasts a variety of beautiful venues for your special day- from a pristine private beach, beachside grass lawn, exotic tropical orchid gardens, to a unique Thai-Style Kantok room. Never feel bored with a range of picturesque venue choices for your event. Our private beach is also unique- one beach but with two distinctive feels. The high tide timings offer beautiful beach backdrops while low tide timings provide a distinctive exotic beach feel that is unique for wedding photography. Our team can assist in scheduling the timing of your events according to your preferences.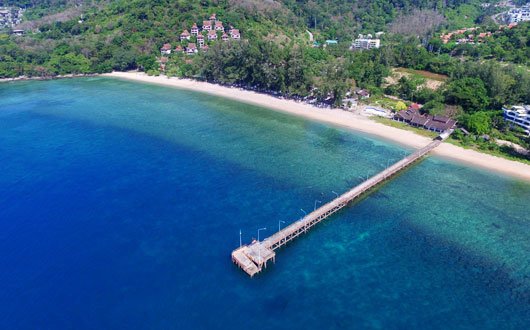 Location
Thavorn Beach Village Resort & Spa is perfectly located in Phuket. The resort is situated on a private Nakalay beach near Kamala and Patong. Ensure your guests enjoy exclusivity with the secluded private beach, yet never feel bored with the iconic Patong beach just 10 minutes away!
DISCOVER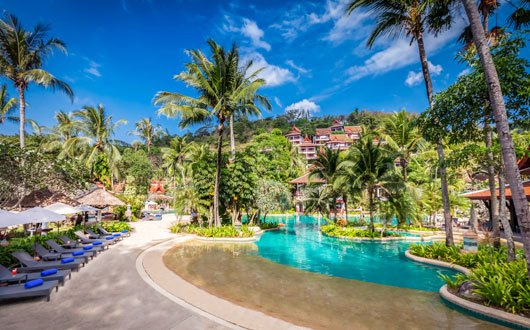 Award-Winning Resort
Rest-assured and enjoy the peace of mind and security working with an award winning resort. Thavorn Beach Village Resort & Spa consistently receives various accolades such as the Tripadvisor's Certificate of Excellence and World Luxury Hotel Awards.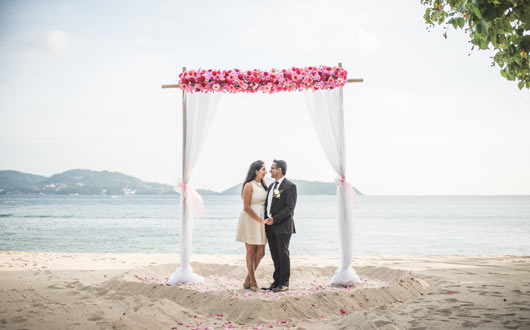 Flexibility
We understand that each wedding is unique and thus we place great emphasis on creating a memorable weddings that can be treasured for a lifetime- that is why our team remains flexible and is dedicated to your every need! If there is something special you want arranged for your wedding, don't be shy to let us know! Whether it is bringing in an elephant for marriage blessings, balloon splash canvas, or drone photography friendly- almost anything can be arranged.